I often see questions about whether a woven dress can be made in knit fabric (or vice versa). While the answer is usually no - there are a few exceptions.
The Sugar Pie Dress by Duchess and Hare is a perfect example of a woven dress that can easily be made in knit fabric!
The bodice is quite fitted, so it's a bit looser in the knit fabric but not so much that it actually looks too big. The sleeves and skirt are quite voluminous already - which works very well with knit fabric.
The step-by-step directions below will work to remove the zipper on any dress pattern with a lined bodice and back seam with zipper. Make sure you use a knit fabric with good stretch (so it can pull over the head) and excellent stretch recovery, so it does not stretch out of shape and become baggy.
The first step is to remove the seam allowance from the back seam. On the Sugar Pie, you don't need to remove it from the skirt since the skirt is gathered. Then cut your back pieces on the fold, and the other pieces as normal.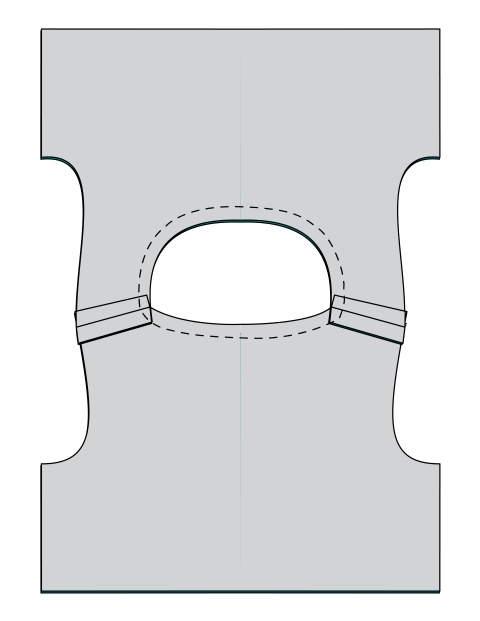 The sewing steps are very similar to the original directions - just without the back opening/zipper.
Start by sewing your shoulder seams, on both main and lining bodices. Then place the main and lining right sides together, and sew all the way around your neckline. Clip the curves and understitch the seam to the lining, then turn right side out and press.
Sew your side seam, then sew and insert your sleeves like normal. Sew your skirt, and attach it to your bodice, and hem. That's it!