Let's transform an upcycled sweater into a pair of cozy slippers!
Today we are making an upcycled sweater into a cozy pair of slippers. This is a great way to upcycle a sweater that might be too small or has holes, or even to make a memento from a loved one's sweater.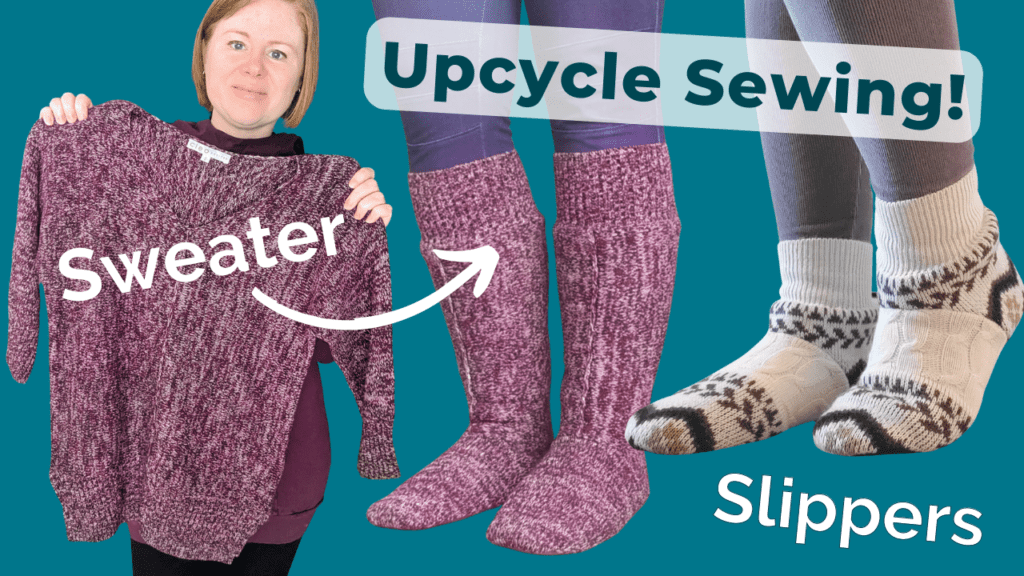 The pattern I'm using for these is the Canmore Cuddle Boots from Goober Pea Designs. It has options for multiple heights, and today we are making the knee-high version of these slippers.
That pattern is designed for fabric with stretch, so if your sweater or the lining you are using has little to no stretch, I recommend using the Rocky Mountain Slipper Boots pattern, which is also from Goober Pea Designs.
For my version, I am reusing the waistband from the sweater, but if yours won't work well for that, you can just cut all of the pieces out of the sweater body and use those.
Materials:
Old sweater
Sherpa fabric with stretch to use as the liner
ToughTek nonslip fabric for the sole
The following videos:
Method:
Lay out the boot top pattern piece so that the top is aligned with the seam between the sweater body and the cuffs or waistband. I used the waistband because the sleeve cuffs on this sweater weren't big enough.
Sew most of the parts together following the steps in the pattern as usual, but skip sewing the top of the boots together for now.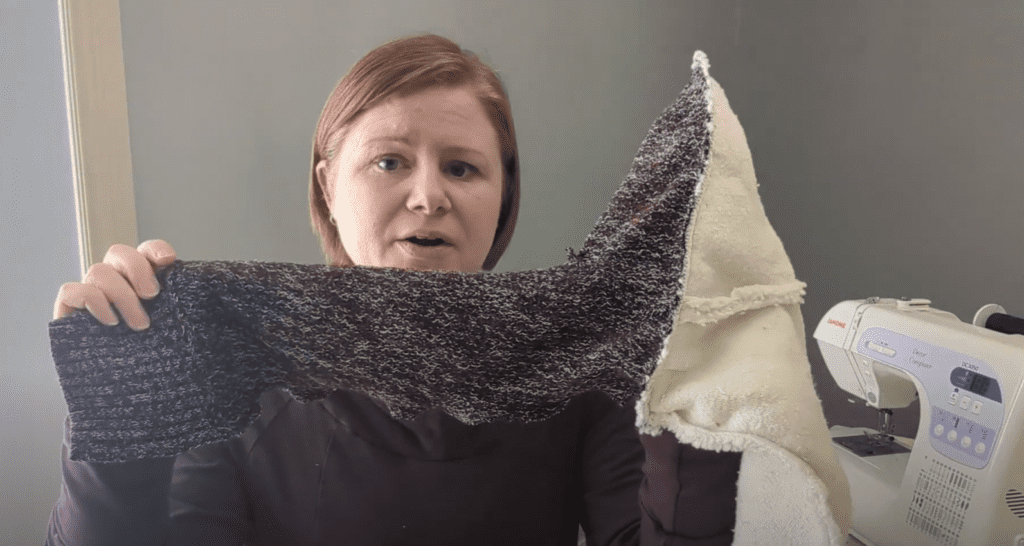 At this stage, move on to sewing the sole using the enclosed seam sole method from this tutorial, following the instructions as to what order to sew the layers in.

Fold your lining right side out so that you now have the boot's cuff coming out above the lining.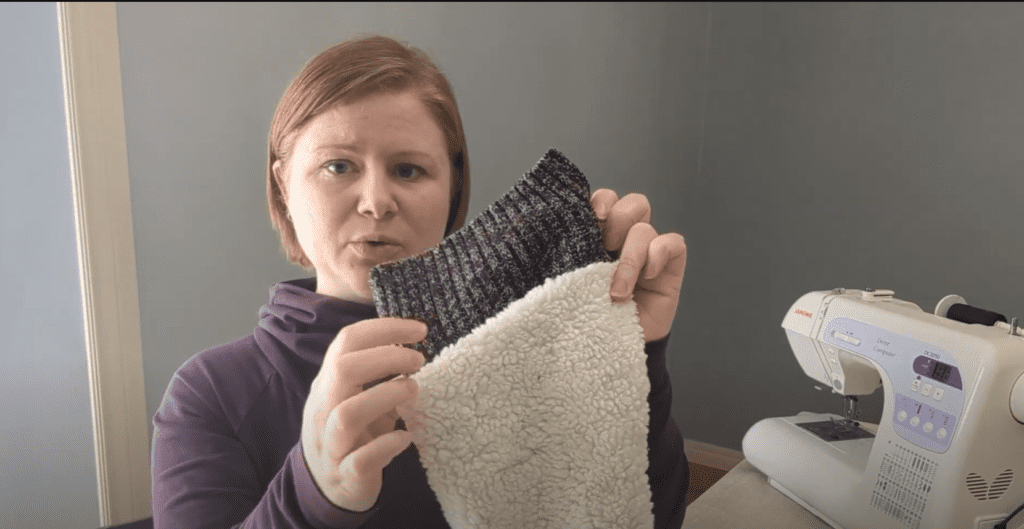 Fold the lining inwards about ⅜ of an inch so that it lines up with the cuff's seam, and pin it in place.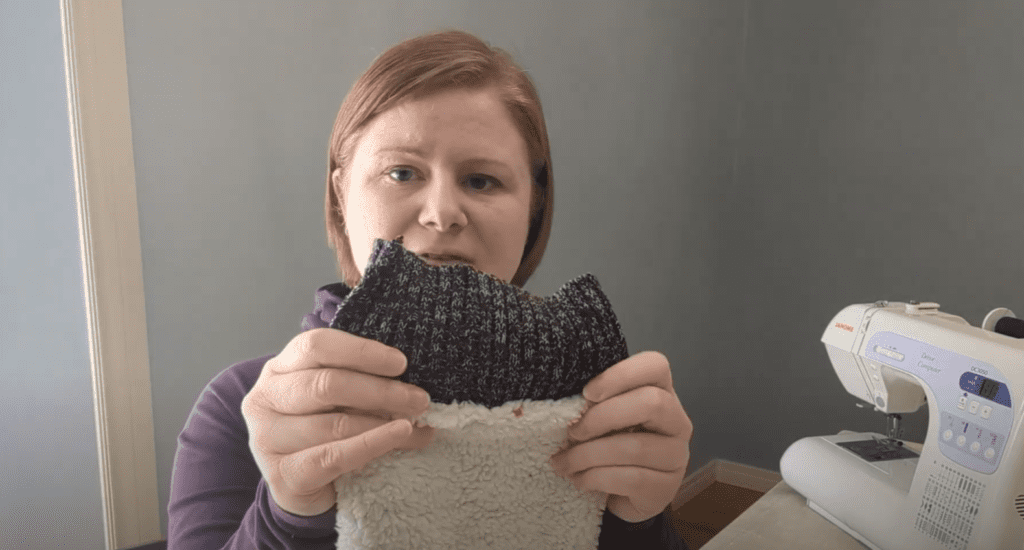 Hand-sew the lining to that seam using a ladder stitch so that the stitches don't show from the outside.
That's it, you're done! Enjoy your cozy new slippers!